Treasure Coast Emergency Air Conditioning Services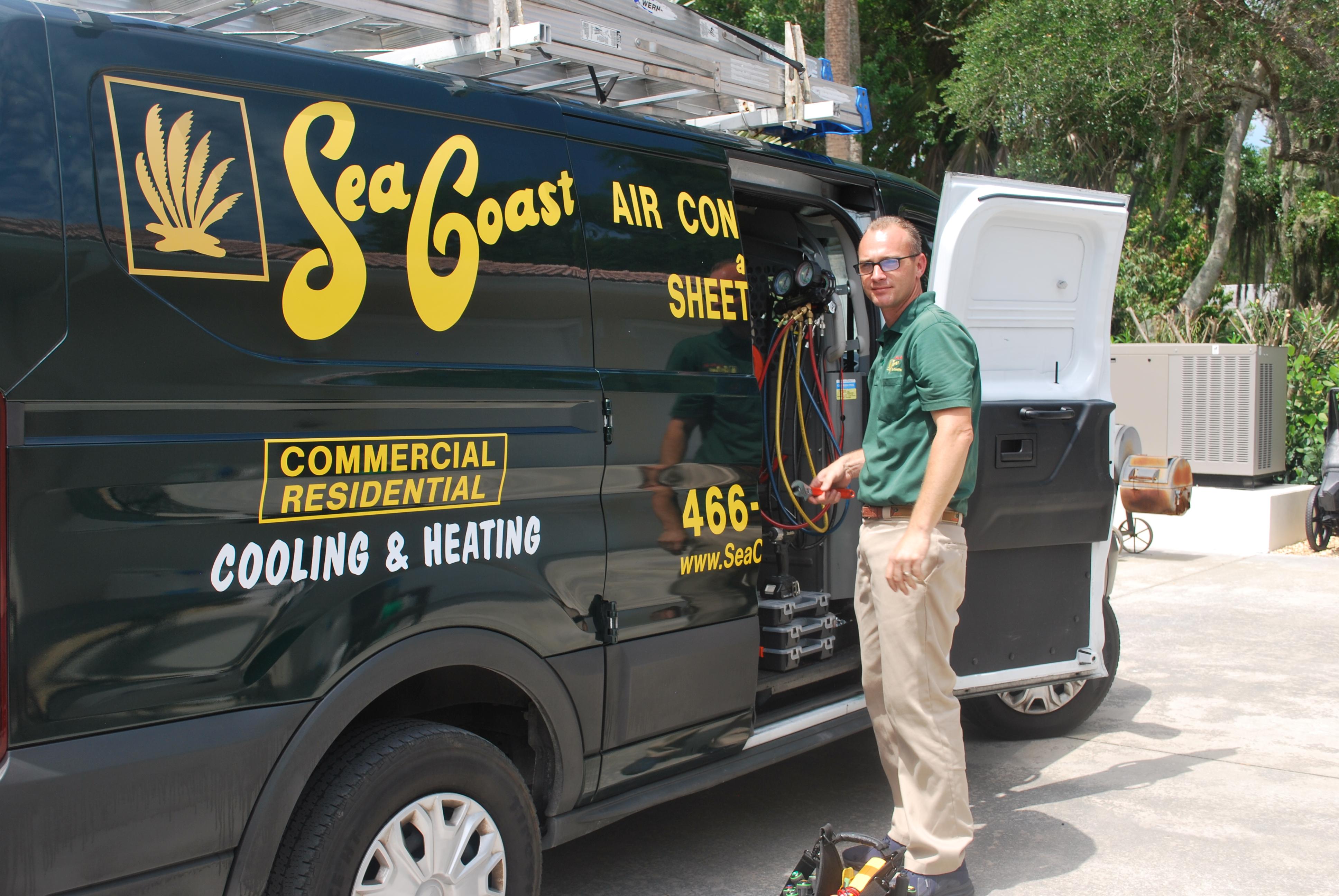 Your air conditioner is absolutely vital to your family's comfort and enjoyment in your home. Likewise, your AC unit is essential to the productivity and profitability of your business. At some point in time, every air conditioner will break down. Whenever this occurs, Sea Coast Air Conditioning is here to help. Our air conditioning company is proud to provide emergency AC services in Port St. Lucie and the surrounding areas 24 hours a day, 7 days a week.
When you hire our professionals for your air conditioning needs, you are making the best possible choice for your HVAC system. We have been proudly serving the Port St. Lucie community since 1982. As such, our team has the knowledge, skill, and experience that you can rely upon to keep your air conditioner operating at peak performance at all times. IN every service that we provide, customer satisfaction is our highest priority.
Call Sea Coast Air Conditioning today if you need to hire a licensed professional for air conditioning repairs in Port St. Lucie. Our polite and dedicated staff will work our hardest to provide you with the highest quality services possible. We are available around the clock, seven days a week for all your emergency AC repair needs.
Extremely Fast Emergency AC Services in Port St. Lucie
Whenever your air conditioner breaks down, our Port St. Lucie emergency AC service providers are just a phone call away. We maintain standard business hours, 6 days a week, in which there are no overtime charges. Our team is also available any time during the evening or on Sunday to assist you.
When you call us, our air conditioning repair experts will respond immediately. Our GPS assisted trucks will be able to find your property as quickly as possible. We have all common necessary parts so that we can expedite the repair process. Our team will work tirelessly until comfort is restored to your home or business.
Emergency AC Services Focused on Quality
In every service that we provide, our Port St. Lucie air conditioning contractors are focused on quality. We refuse to cut corners. Our team, unlike others, will not simply fix the problem that has caused your air conditioner to break down. Instead, we will inspect and troubleshoot every portion of your HVAC system to find all lingering issues. After our efforts, you can rest assured knowing that your air conditioner has been restored to the best condition possible. You and your family are guaranteed to be pleased with the results.
If you need emergency AC service in Port St. Lucie, FL or the surrounding areas of the Treasure Coast, please call Sea Coast Air Conditioning at 772 212 8174 or complete our online request form.